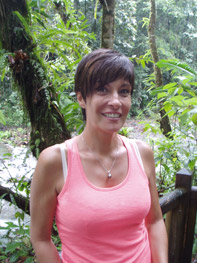 to the site of mind and body well-being
Massage therapist for over 25 years, licensed Superior Esthetic and Cosmetic Technician, member of the esthetician evaluation committee.
For your greatest comfort, we travel to your rental location.
Our partners :
Sotheby's International Realty - Jardin d'O - 100% villas - Résidence Paradise Peak
Over the course of her extensive travels across Asia, Martine has learned profound relaxation and meditation techniques. The combination of her learning, anatomical knowledge and the synthesis of different techniques have enhanced her capacity to detect psychic and physical tension due to stress from everyday life. Her massages will bring you a more enduring physical and mental well-being than classical massages. Above and beyond a simple relaxation massage, your mind-body equilibrium will be restored.
A gifted listener, she will offer a well-being massage, within the range of her work, ethics and professional obligations, adapted especially to your needs.
Not only will you receive an exceptional massage, but you and your friends and family can take advantage of one-day introductory well-being massage courses organized by Martine.
Martine Schiavon